The intense colors of a Photo on Glass
If you choose a print on glass, the colors of your design will really come to life. This is because the glass creates a beautiful depth effect. The diamond glass has a beautiful glossy finish and will be the eye-catcher on your wall.
View all Photo Prints on Glass
Choose your Instawall on Glass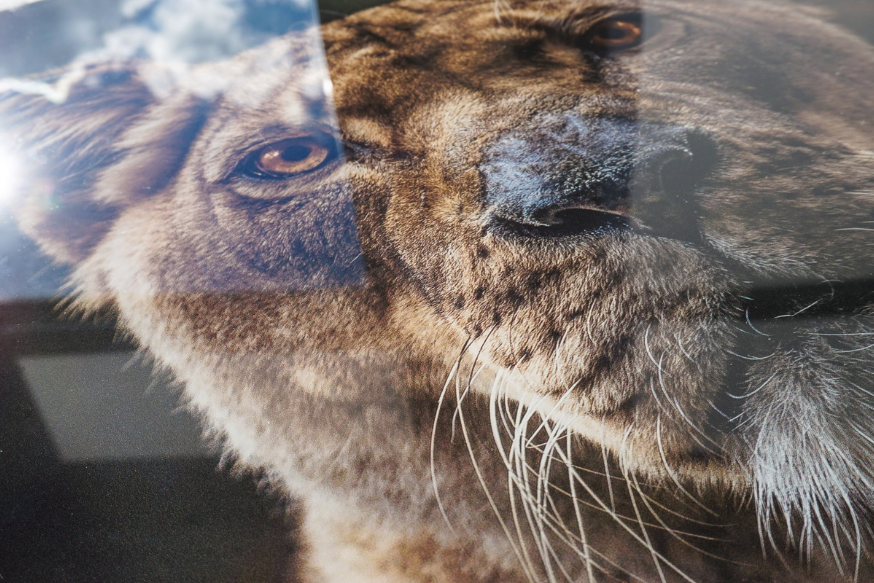 Extreme brightness
The diamond glass we use is strong, durable and extremely clear, allowing the colors of your photo to stand out beautifully. For the perfect finish, the edges of the glass are polished.
Start your creation
Craftsmanship on the wall
Your photo print or Instawall photo collage comes with a free high-quality hanging system. Our production team expertly mounts it on the back of the print. Because your print on glass deserves the very best!

Choose your Photo Enlargement on Glass
Photo on glass
The brightest Instawall is achieved by a photo print on real glass. Your Instawall is then printed on tempered diamond glass, making the colors and quality of the photo appear brighter and more intense than on plexiglass. Diamond glass is a very clear type of glass, where no green glow is visible. Choose your best photos and let them come to life on an Instawall or photo enlargement on real glass.

Print technique on diamond glass
Your Instawall on glass is printed on 4 mm thick tempered diamond glass. With the UV printing technique, the ink dries directly by UV light, making the print extremely good quality and therefore very durable. Tempered diamond glass has no structure, so the print can be printed razor sharp. A thin, white background is placed on the back of the glass, so that the hanging system is not visible when you have hung Instawall or photo enlargement on glass.

The quality of real glass
Your photo enlargement or Instawall on real glass is very durable and made of strong material. An Instawall made of glass is 2.5 times heavier than an Instawall on Plexiglas and is very strong and weatherproof. The colors of the print come across very sharp and intense on diamond glass and the sides of the glass are neatly finished and polished. Finally, your Instawall on glass is finished with a white layer against the back on which the hanging system is mounted. The hanging system is 1.5 cm thick, giving the Instawall a beautiful floating effect.

Your photo collage on an Instawall made of tempered glass
You can easily create a photo collage on glass in our tool. Log in and upload your best photos. Choose a format that suits your interior and drag the photos to the desired location. Read our tips for creating a perfect Instawall photo collage here. Turn it into a work of art and enjoy your memories!
View all Photo Prints on Glass