Be creative. You are!
An Instawall is a personal photo collage made up of your favorite photos. Be creative and capture your best memories. Select your photos, add any quotes and mood images and create a unique Instawall that suits you perfectly.
Step 1. Choose an Instawall

Do you choose tough aluminum or glossy acrylic glass or glass?
Or would you rather go for that interchangeable poster?

Step 2. Design your print

Determine the design of your print in our design tool. Will you print one eye-catcher large or make a collage?

Step 3. Ordering and Shipping

All your designs are produced with the utmost care. After this, they are sent insured.
Instawall Giftcard
Looking for a Christmas gift? Give an Instawall Giftcard and let your friends or family make their own Instawall. Order now is receive directly in your mailbox, perfect for last minute Christmas shoppers!
Buy Now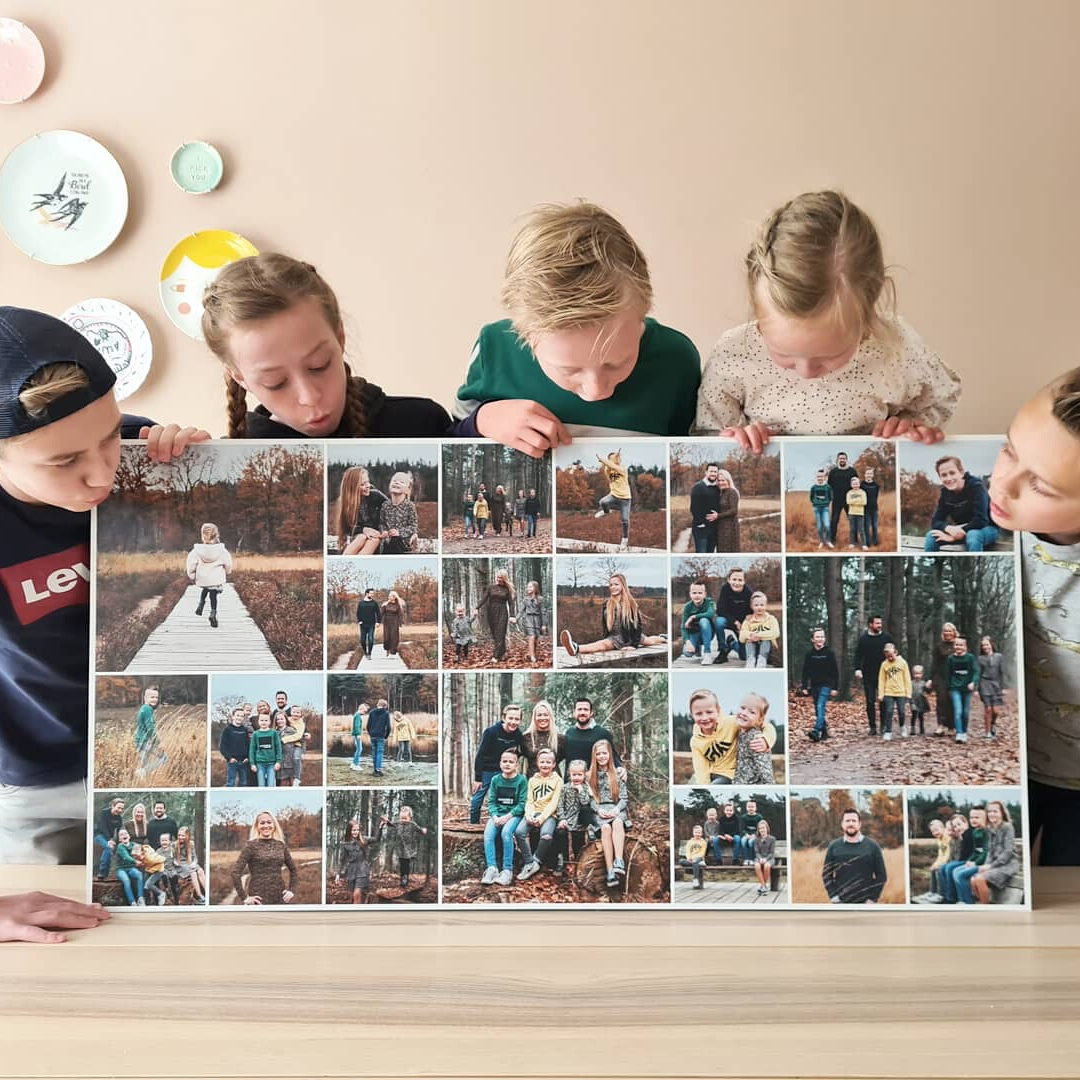 Here's how to easily create your photo collage online
Making a photo collage difficult? Not at Instawall! Simply select the size, material and upload your photos. Then in our handy tool you can easily switch between different layouts and you can easily edit your photos.
All Instawall photo products are produced with great care and high standards, so you can be assured of a beautiful end result.
The best quality for your photo collage
When you choose Instawall, you choose quality. Your photo collage can be printed on aluminum, acrylic glass, glass or as a poster. Whichever material you choose, you are always guaranteed a perfect result!
Aluminum Photo Collage
Have your best memories printed on an industrial Instawall made of aluminum. Not for nothing our most popular material and popular with photographers! This is because it gives your photos nice contrast and a cool, matte look. We carefully print your photos on high-quality aluminum, also known as dibond.
View Photo Collage on Aluminum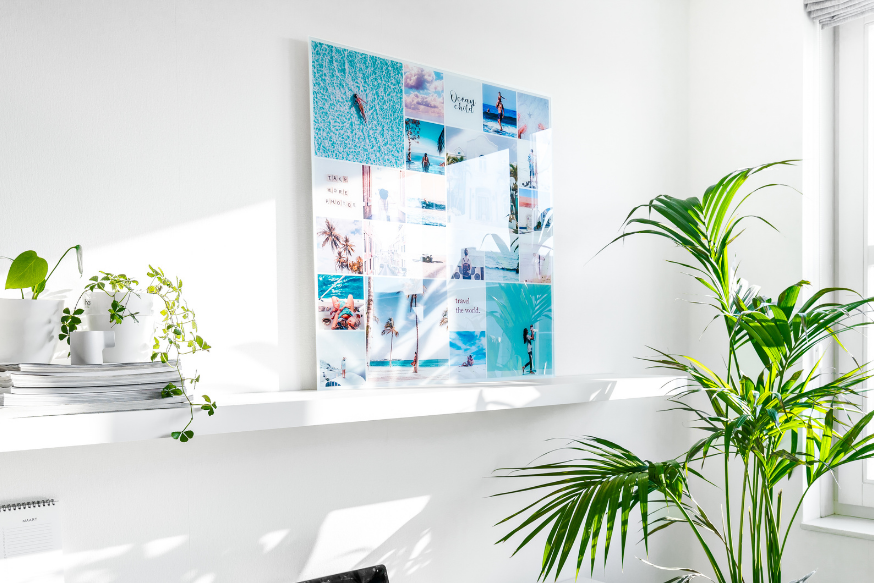 Acrylic glass Photo Collage
With an Instawall photo collage on Acrylic glass, your photos turn into true works of art. The material is very strong and the colors will not fade. In addition, the gloss gives an extra dimension to the photos. A unique Instawall photo collage on Acrylic glass ensures that your photos are the shining centerpiece on the wall.
View Photo Collage on Acrylic glass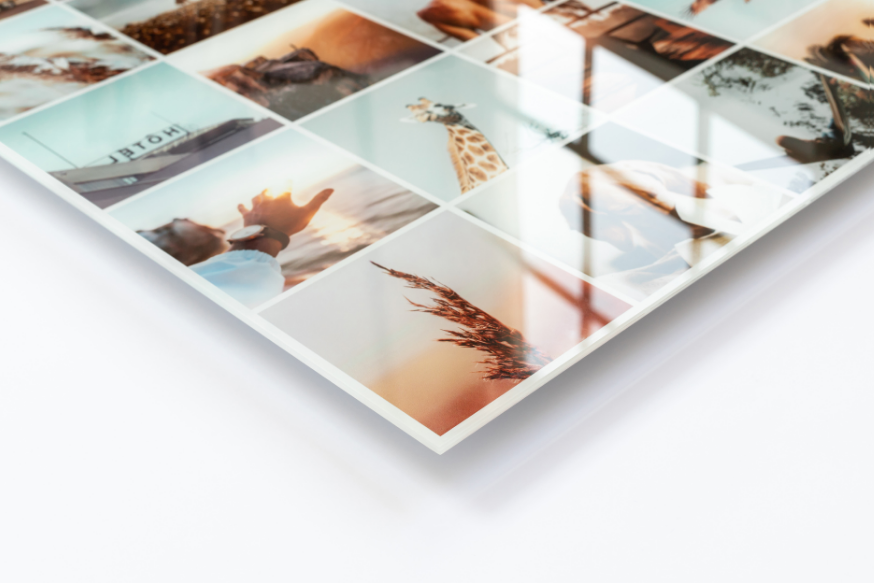 Glass Photo Collage
An Instawall on Acrylic glass is printed at photographic resolution, making the print razor sharp and of high quality. Intense colors really come to life! This material is also widely used in museums and turns your Instawall into a true work of art, where the colors splash from.
View Photo Collage on Glass
Poster Photo Collage
For Instawall photo collage printed on a poster, we use the best quality paper and a fine art photo printer. As a result, even the most tiny pixels are printed razor sharp! Thanks to the latest printing techniques, a perfect photo print is guaranteed. Complete your poster photo collage with our unique wooden hanging systems.
View Photo Collage on Poster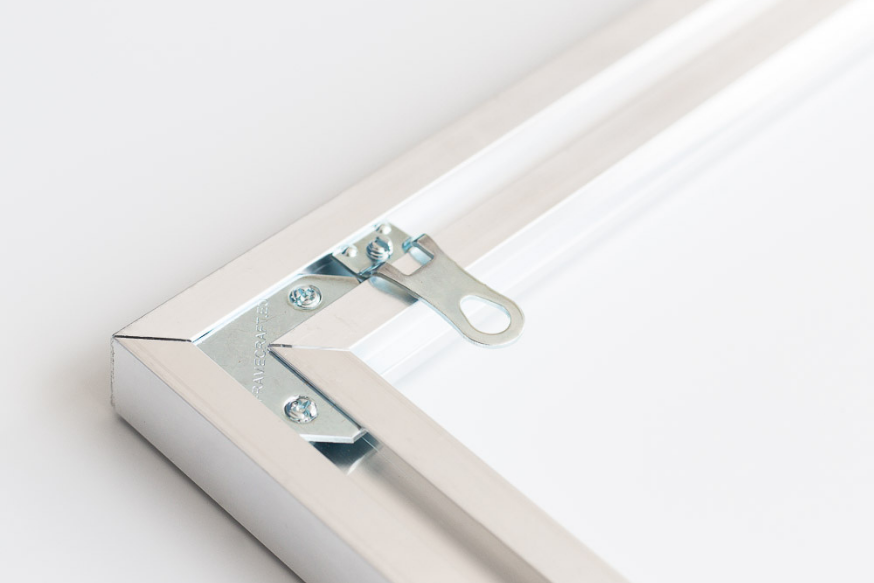 Invisible, but super strong
Our high-quality hanging systems are the finishing touch to your photo print. We mount a hanging system free of charge when you order an Instawall photo collage on aluminum, actylic glass or glass.
View examples from our customers