Your best vacation photos on the wall
A summer full of adventure, relaxation and unforgettable moments comes to life in a magical Instawall. An Instawall lets travelers capture their precious memories and present them in a unique way, allowing each image to tell a story and evoke an emotion.
An unforgettable Instawall begins with your choice of photos. As you flip through your smartphone, relive those sun-drenched beach days, picturesque villages, scenic landscapes and smiling faces of your loved ones. Each image captures a moment of happiness, joy and wonder, and the selection process quickly becomes a nostalgic journey through time.
Make sure you never forget that amazing summer and immortalize your memories in a beautiful Instawall!
Order your vacation photos Instawall now
Over 6,000 satisfied customers

Supplied with hanging system

Easy to put together

Delivered within a week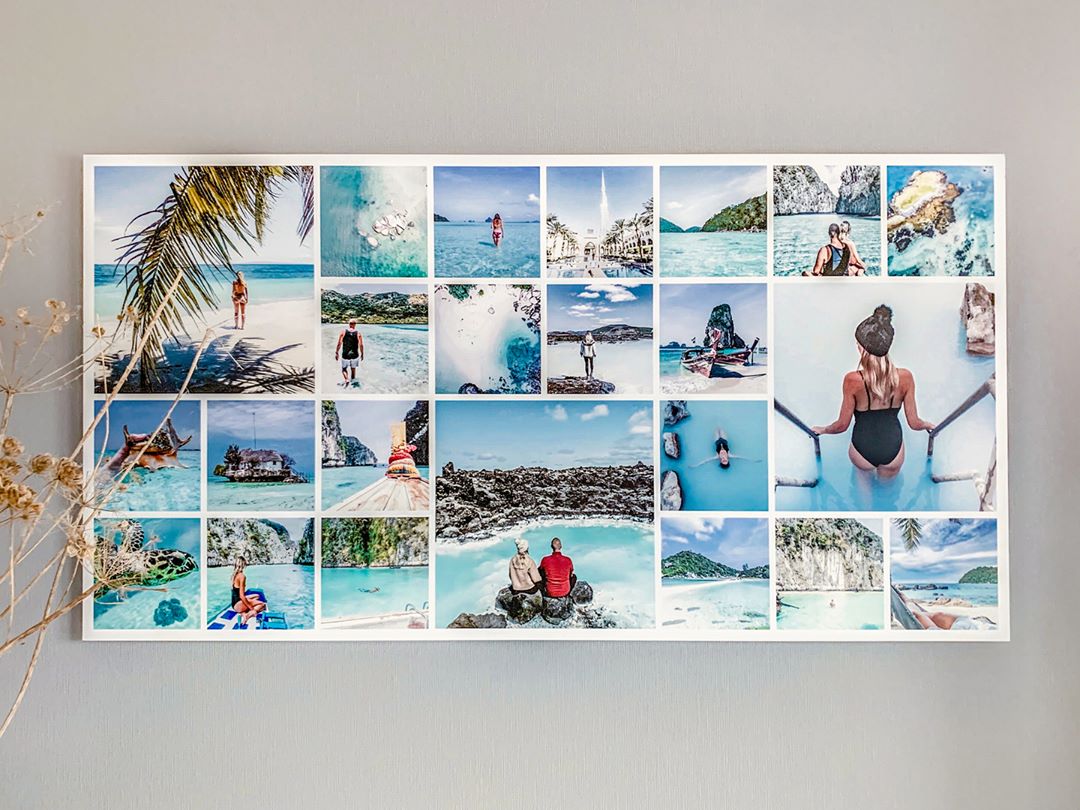 Create your own eye-catcher for the wall
With an Instawall you not only immortalize your best vacation photos, it is also a real eye-catcher on the wall. Select the desired size, material and easily add your photos using our tool.
I get to work
A photo collage with your own vacation photos
View all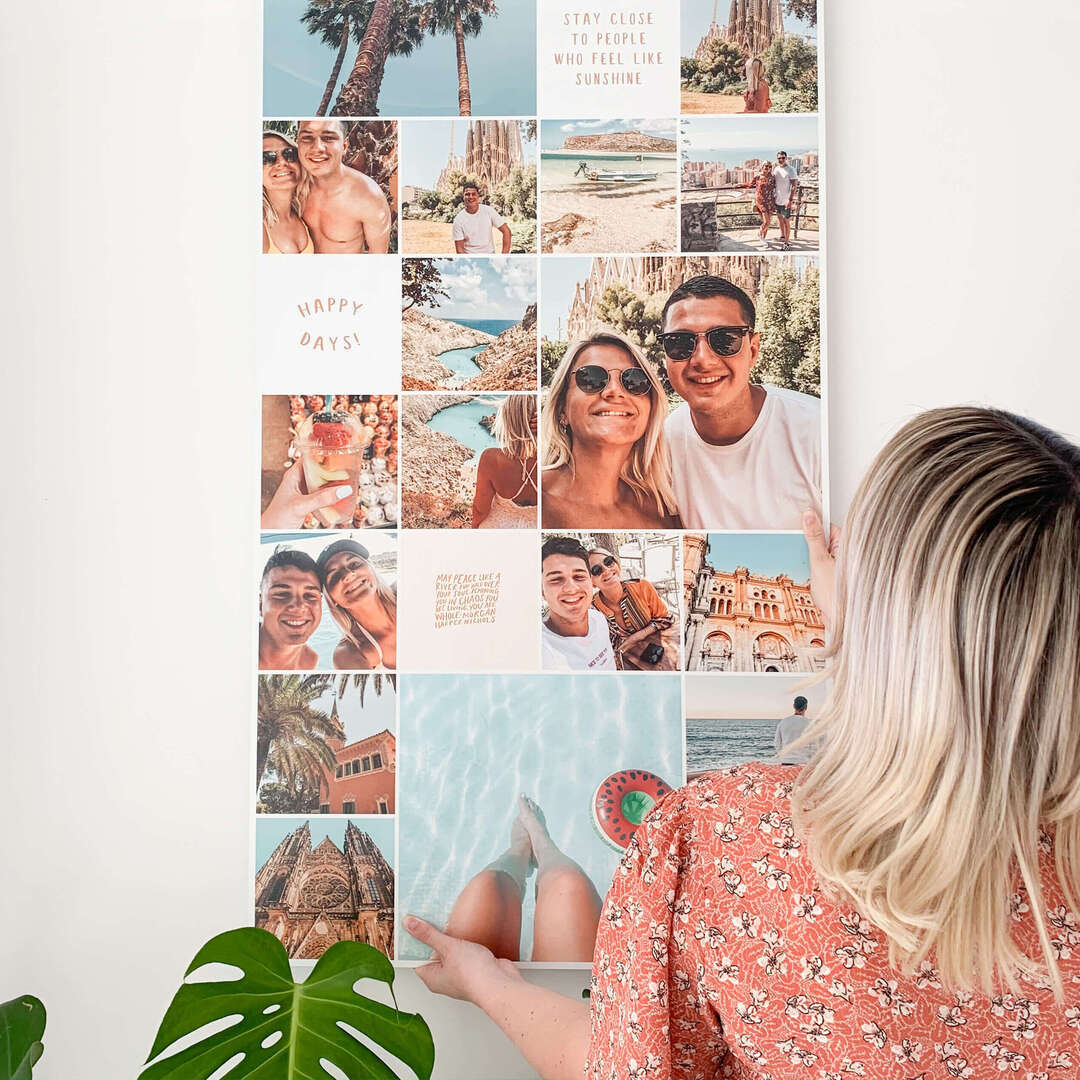 The best quality for your vacation photos
Instawall offers an array of stylish layouts to choose from, so you can create the perfect composition to suit your personality and interior. Whether you want a sleek, modern look or rather a playful and creative approach, Instawall has something for everyone. The user-friendly online tool allows you to customize the collage and rearrange the photos as you see fit.
But at Instawall, we are more than just a platform for putting together your collage. With a large selection of high-quality materials to choose from, such as acrylic glass, dibond, canvas or forex, you can add an extra dimension and texture to your photos. Each material has its own unique charm and offers a different visual experience, bringing your vacation memories to life in a special way.
Once compiled and ordered, your vacation photo collage is crafted with care and precision by the team at Instawall. This process combines modern technology with artisan craftsmanship to deliver a quality product that will last and put a smile on your face every day.
Once the collage arrives at your home, the real fun begins. Hanging the Instawall collage becomes a special moment in itself. As you arrange the photos on the wall, the memories come to life and you feel like you are back at that breathtaking destination all over again. You can share your vacation adventures with friends and family, and each photo tells its own story.
But the most magical thing about the Instawall vacation photo collage is that it is a constant source of inspiration. Every time you look at the collage, you are reminded of the beauty of life, the value of travel and the joy of sharing moments with loved ones. It stimulates your senses and fuels your desire to discover new places and create new memories.
In short, Instawall's vacation photo collage is more than just a decorative piece for your wall; it is an emotional journey through your most treasured moments. It is an ode to life, captured in a visual masterpiece. So be enchanted by the power of memories and embrace the magic of the Instawall vacation photo collage.
Each Instawall is carefully printed on high-quality material, so your vacation photos will last for years. Discover our top quality materials:
- Aluminum
- Glass
- Poster
View materials
View Instawall examples
Wondering which product is best to choose for your photos? Read the blog below and see several examples.
Go to the blog
Discover all Instawall products